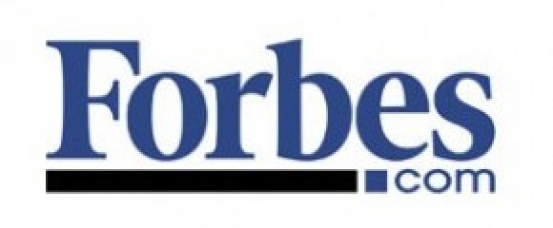 18-08-2014
Forbes: How Top CEOs Succeed at Business Model Innovation
Innovation may well be the defining characteristic of successful companies. Jim Collins in Built to Last cited 3M as the most likely enterprise to be around longer than others because its core was, in fact, innovation. In today's ever evolving digital, connected and real time economy where industries blur, the price of lost opportunities in innovation can be devastating. To gain insight, I recently held a live roundtable with leaders from four companies who have proven significant success in business model innovation.
The participants were Neil Smit, CEO & President of Comcast Cable Communications, a $37 billion company with 85,000 employees the largest provider of residential internet and developer of cloud TV; Thomas J. Quinlan III, CEO & President of RR Donnelley who broadened a company of 58,000 employees' focus on print to encompass content creation, management and distribution; Chip McClure, Chairman, CEO & President of Meritor, who led the transformation of a hundred year old Fortune 500 company to leave their legacy business and engage their employees as shareholders; Dr. Saul Berman, Global Leader, Strategy and Transformation Consulting at IBM, the company who built the blueprint for an interconnected world where we become a Smarter Planet. Here are some of the insights shared:
Talk about a recent business model innovation
Neil Smit, Comcast Cable: "We've changed the way we go about delivering video. We put a lot of our billing information and digital rights management information up in the cloud so we can change the way the guide looks or things appear on television screens real time. Now we can change it in a week or two versus what used to take about a year-and-a-half. And we're able to put new apps up there so it's a two-way conversation. For example when I leave for work I look at the weather and traffic on an app on the TV screen. This process enables us to speed up the pace of innovation, deliver more of what customers want in a more personalized manner and a seamless and fluid experience for the customer."
Tom Quinlan, R.R. Donnelley: "We saw that our customers wanted to be able to use their data in order to create and share more personalized messages with their customers. We didn't see commercially available digital printing press units that would enable them to achieve all they want. So our R&D team and IT teams worked with every facet of the organization. The result is a press called ProteusJet, which is RR Donnelley's own high-speed digital printing press. We put that to work in a variety of segments from direct response to trans promo to producing books on demand."
Chip McClure, Meritor: Chip McClure, Meritor: "Five years ago, we realized we couldn't be all things to all people so we put a strategy together to transform our company – which has a 100-year-plus heritage – from a business involved in a variety of products and services in the automotive and commercial vehicle space to one focused solely in the commercial vehicle arena. In the end, this resulted in us divesting almost two-thirds of the company. In the middle of the transformation, we, like every other company in the world, had to take the appropriate actions to weather the great recession. I'm pleased to say that we accomplished both without missing a beat…a real credit to our team."
How do you build innovation into your culture?
Chip McClure, Meritor: "It starts with communication, communication, communication. Personally, I walk around our plants and engineering centers a lot, and I always advise our teams to diversify because it is fundamental to strengthening a culture of innovation. Also important is to communicate our strategy internally and externally so everyone understands what's happening. During the depths of the crisis may have been the first time our people really understood the importance of free cash flow because they were seeing what was happening at other companies. Also, every employee in the company, including myself, has an element of variable compensation – so everyone understands EBITDA and cash flow metrics. I am proud to say that today close to 9% of the company is owned by our employees.
Tom Quinlan, R.R. Donnelley: "With 58,000 employees in nearly 40 countries and 14 different time zones, it's important to signal that innovation is important. We recently had a ribbon-cutting at our new R&D facility that brought our imaging scientists and other innovators together under a single roof. That sent a signal to everyone associated with RR Donnelley that new ideas are valued and that we want to be able to accelerate the process of monetizing them. We set up our Custom Point Solutions organization within RR Donnelley. They look at technologies and innovation company-wide to help accelerate good new ideas and get them to market faster."
Saul Berman, IBM: "To align our organization around innovation, we hold "jams" where we invite all our employees and their families, and our business partners and suppliers , to participate in conversations on our innovation efforts."
Neil Smit, Comcast Cable: "It begins with our founder Ralph Roberts who just turned 92 and still comes into the office. We finished the NBC deal and he said, "Okay what's next?" We like to win; we tend to move fast, there's a real sense of teamwork. We put out more new products last year than we did the previous two years combined and the field organization really begins to like that. It's very much a part of the culture here to be entrepreneurial and to try new things all the time, and it's a great environment to be part of."
What is the role of the cloud in business model innovation?
Saul Berman, IBM: "We started looking at the drivers of innovation that are enabled by cloud's potential and identified six major factors: First, cost flexibility is a major driver — the ability to shift your costs and make more of them variable and 'pay-as-you-go'. Another key cloud attribute is scalability. For example on the media side, how do you scale up quickly enough to be responsive to that peak demand? When you start a new concept and don't know whether it's going to take off a cloud solution, particularly if it is shared, offers you the ability to do that. Next is market adaptability — you can get there faster by experimenting without major investments in fixed infrastructure. Cloud's capabilities also help to mask complexity. Today a lot of focus is on making it simple — to integrate the content, the hardware and the software and mask any complexity from the end user. A cloud environment also enables you to tailor it to the end user, which is what we call context-driver variability. And finally, cloud computing also offers ecosystem connectivity, which is the ability to team with new people, bringing them into your system quickly to innovate with them."
Tom Quinlan, R.R. Donnelley: "Cloud computing is offering new ways to think about your IT infrastructure. Data mining is probably one of the biggest changes for us over the years. Big data is a term that describes what is being created from tracking consumers' mobile and other online activity. Organizations are collecting enormous amounts of data and they will want to use this data to communicate with the customers to frame what they're going to offer to them and to speak to them in a way that is even more relevant. Big data is going to create demand for even more relevant communications delivered through multiple channels. For example, every financial services company wants to increase its wallet share with its clients but about 70% of the cross selling occurs as accounts are opened, so financial institutions to a large extent are locking in their relationships the first time the consumer sets up an account. That is a pivotal moment for highly personalized print, web and mobile communications."
Neil Smit, Comcast Cable: "We'll be offering more personalized services. We used to think about the customer as a household. But now we're transitioning to the point where it's the individual. So you could imagine within a house you'd have four different preferences for what television programs you watch. And we could serve up that programming to whoever the individual is via the Cloud. We're also working on what we call TV everywhere. This means you can experience your television experience wherever you are whether it's mobile, your iPad both home and away. We just launched a home security product where the front door opens, a camera might go on, and that camera you might want that alert sent to your iPhone. That camera picture also shows up on your iPhone. So we're leveraging both our wire networks as well as the home network solution to provide new products, more personalization, and television everywhere."
Chip McClure, Meritor: "Meritor Mobile, an Apple iPad application we launched last year, has been a tremendous help to our North American sales team and customers. Rather than traveling to customer or prospect locations with piles of hard-copy technical information, all of this content is now managed centrally and updated via the iPad application. There is also a public version available for customers to access relevant materials.
Meritor also uses SaaS (Software as a Service) applications – such as Concur for travel and expense reporting, and we are evaluating a number of additional cloud-based alternatives in the infrastructure and application space in conjunction with technology refresh cycles. Some of the commercially available options in the public cloud area, however, are not good fits for Meritor due to ITAR (International Traffic in Arms Regulations) compliance requirements we follow in conjunction with our military business."
What's your role as CEO?
Tom Quinlan, R.R. Donnelley: "To me you also have to be a good listener and be open to hearing new ideas, even if those ideas might be in conflict with some of what you're trying to accomplish today. The pace of change is just accelerating. So you have to recognize that you need to move more quickly to identify, develop, and monetize new concepts. You have to challenge your employers and vendors to think about new ways of doing things. You have to really listen to what customers want to accomplish and create an environment where the people in your organization can solve those problems for your customers."
Neil Smit, Comcast Cable: "I view my role as pushing the pace of innovation, making sure the strategy is set out far enough so that we can execute effectively and keeping the organization focused on the priorities. It's essential for me to be in touch with the customer and competitive trends so I'm able to start a clear strategy and motivate people to rise to the challenge. We work now in smaller teams. We've restructured engineering teams. And I think it's important to continuously align the organization so everyone's moving in the same direction."
Chip McClure, Meritor: "I help the set the vision and company direction with our board and senior leadership team, provide resources and direction to our people, and as I mentioned, communicate, communicate, communicate. It's important to share our successes. And then sometimes, quite frankly, I've got to get out of the way and let them get their job done. In the end, the responsibility of the CEO is to make sure you provide the kind of culture where diversity of thought fosters successful innovation within the company so people feel good about being part of the company and about contributing to the success of the company."
In summary, back in 1899 the U.S. patent chief declared that all new innovations had already been invented. A century later, clearly the opposite is true. While the business economy is hard to predict, one certainty is – the most successful companies of the next decade will be those who master business model innovation.
Robert Reiss is host of The CEO Show